Unknown Facts about Dubai Real Estate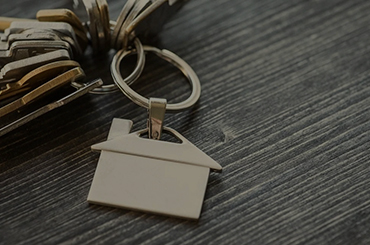 Real estate - Backbone of the UAE's economy
Real estate is believed to be the backbone of the UAE's economy. Encapsulating architectural marvels and massive skyscrapers, Dubai has turned into a core business market for the city. People visiting Dubai for jobs and business purposes have increased the property demand.
With demand, property values are also increasing in Dubai, attracting real estate investors from all over the world. Besides good valuation and demand, there are many lesser-known things about the Dubai property market that make the place worth investing in. So let us walk you through the ten most prominent Dubai Real Estate facts.
Low Acquisition Cost
Cost-effectiveness is one of the major parts of the real estate business. A higher acquisition cost fails to attract buyers and investors. But the Dubai property market has a lower acquisition cost when compared to the other capitals of the world. Thus, it attracts investors not only from other UAE emirates but from all over the world.
The per square foot price in Dubai is around $468, whereas it is $3208 in London. It is a huge benefit that makes a big difference to investors if they invest in the Dubai property market.
Higher Rental Return
Rental returns also play a major role in determining the value of a property business. About 85% of Dubai's population is international, which has augmented the rental market and resolved the accommodation hassles to welcome everyone.
Some of the best rental areas in Dubai offer up to 10% returns, whereas London and Singapore offer only 3.21% and 2.83%, respectively. The average rental yield in Dubai is not less than 5.82%. Thus, the higher rental yield is the alluring factor of the Dubai property market, making it a lucrative investment.
Dubai : Centre of Worldwide Events
Year by year, Dubai is becoming the centre of world ceremonies and events. Be it global conferences, world expos or cricket matches, all the events are slowly gearing towards Dubai. This shift has become a big advantage for the real estate market. Thus, it is the best time to invest in the properties of Dubai.
Get help with IKNASPROPERTIES
iKNASPROPERTIES provides the best debt-based financial solutions. We provide customized financial solutions with lower interest rates for private businesses and people seeking non-bank funding due to the limitations in entering capital markets.
BMS Auditing Dubai, UAE thrives to deliver unique, professional, and confidential financial services for investors and other clients. We use techniques such as securitization, bond issues, private debt and equity, and similar forms of structured financing. We ensure that our investors and clients benefit from various return components, including equity-related elements along with effective interest rates.
BMS also provides a wide range of broad finance options helping individuals as well as businesses. Need help with finances or debt funding? iKNASPROPERTIES is here to serve you!